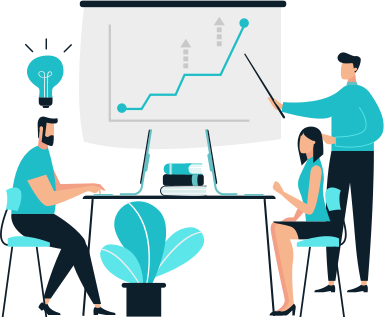 If you're looking to start a new law firm, CILEx Regulation wants it to have the best chance to prosper, succeed and grow.
We can:
guide you through the application process
show you how to get the skills and knowledge to run your firm
guide you on how to prepare your application for authorisation
Check our basic principles for applicants to find out if you can be regulated by us.
Anyone who is thinking of setting up independently should definitely speak to CILEx Regulation. I found the team very approachable and helpful throughout the whole process.
Mark Winton, managing partner of MJW Law
Benefits of running your own firm
Be the boss
Work/life balance
Convenient office location
Gain remuneration you deserve
Focus on work you want to do
Take back control
Types of firm and owner
We can help if your firm wants to offer any of the following:
conveyancing
immigration
litigation (civil, criminal or family)
probate
You must have a suitably qualified and approved manager to provide one of these legal activities, for example a solicitor, barrister or conveyancer.
A CILEx Fellow without practice rights can be an owner.  All owners must be authorised to conduct legal work.
A non-legal professional can be an owner if you firm has an alternative business structure (ABS) – a structure which allows non-legal professionals to have a financial stake in the firm.
You must also have a compliance manager to oversee overall practice management and accounts management.

Further information

Independent Practice Rights
Gaining an independent practice right means you can carry out work in a reserved activity without supervision. That can allow you to progress within a firm or open up further career opportunities. Being able to actively supervise colleagues' work, can mean that more senior roles are then a possibility. If you want to become your own boss now or in the future, then for many, independent practice rights will be a necessary first step.  Gain Independent Practice Rights (Regulation Matters feature).
For more information on your next steps, please contact us today to request a call back from one of our team.