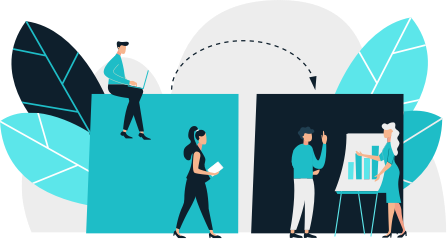 Firms can now choose who their practice regulator can be. If you are already regulated by another frontline regulator, such as the Solicitors Regulation Authority (SRA) or Council for Licensed Conveyancers (CLC), you could switch to CILEx Regulation.
We are keen that those firms looking to move to CILEx Regulation have the best chance to see their firms prosper, succeed and grow.
To do that we believe it is important that we both get a clear understanding of the benefits for each of your firm switching regulator. Once this is done, we will suggest a visit to your firm, so we can understand how you work and the systems you have in place. This will help as part of the application.
We will help guide you through the application process, what switching will involve and how we can help you throughout.
What do our firms like?
A dedicated account-management approach – with experienced advisors available to discuss your issues as and when needed
Specialist knowledge and understanding of your business model to help manage risk as your business grows
A common-sense approach to regulation
Unrestricted innovation
Rules and processes which focus on risk, rather than on your business model
Authorisation by specialism, recognising that you are specialists in your field
As soon as CILEx was able to authorise entities, we switched… The backup and the fact that you can get in touch with somebody and they're really friendly… are a real plus for me. I find it much easier to be regulated by CILEx.
Claire Wills, founder of Wills Jacobsen
What firms might be suitable to switch to us?
Do check our Basic Principles for Applicant Firms on the types of applicant entities that we are encouraging to switch. Whilst we do want to help, there are some structures that may not suit our regulation, so let's discuss these at the outset.
If you are a specialist firm seeking a regulator to help you run your business and protect your clients, then get in touch.