2020 Client Survey
We are committed to understanding your experience of using legal services delivered by the individual lawyers and firms we regulate. Your feedback is a valuable part of this.
We would be grateful if you could take a few moments of your time to complete the survey.
The results of our client survey help us build an understanding of the delivery of legal services by those we regulate and help to shape our future policy decisions.
Survey Results
2017 Complaints Survey Results
The results of our annual Complaints Survey provide us with a clearer understanding of the quality of service consumers receive from members of the Chartered Institute of Legal Executives (CILEx) and CILEx Practitioners.
2017 Client Survey Results
Thank you if you were one of the many people who kindly completed our 2017 Client Survey and thereby contributed to our survey results. This survey allows consumers to tell us about the quality of services provided by those we regulate.
The views we collect as a result of this survey help us to monitor trends, gain a better understanding of the impact our regulation has, and help us to develop our policies, procedures and guidance. Those taking our annual survey can share their views directly with us and help contribute to the shaping and provision of future legal services.
Using legal services? Take a look!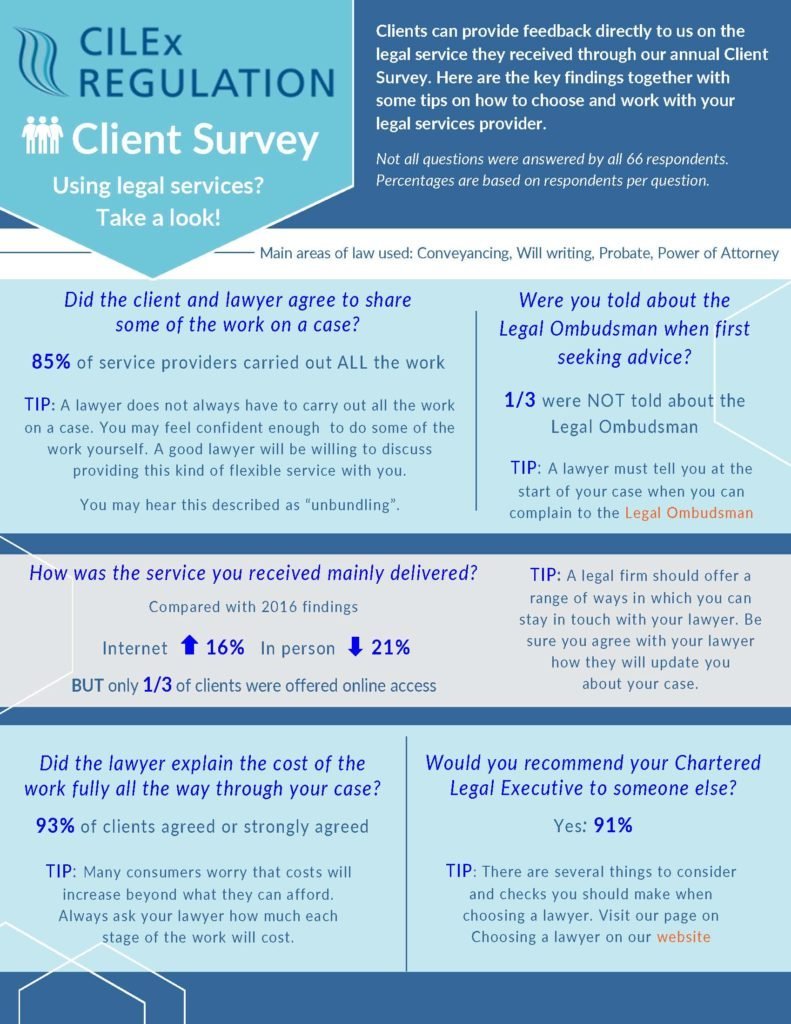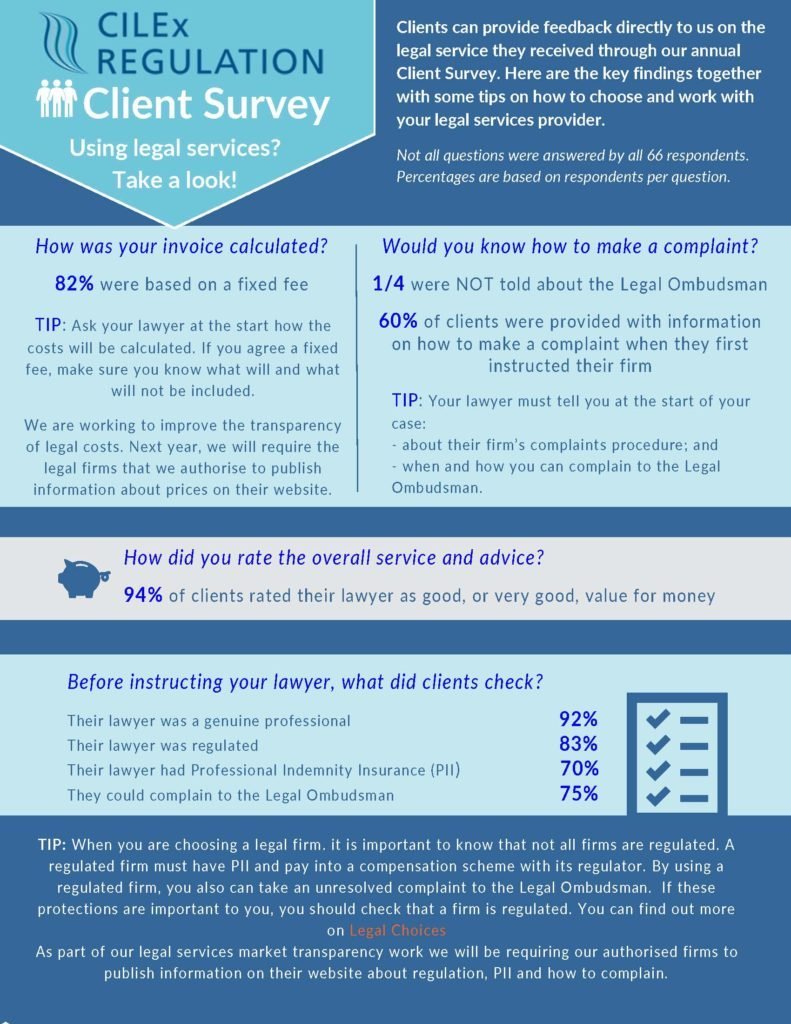 ---
Providing legal services? Take a look!